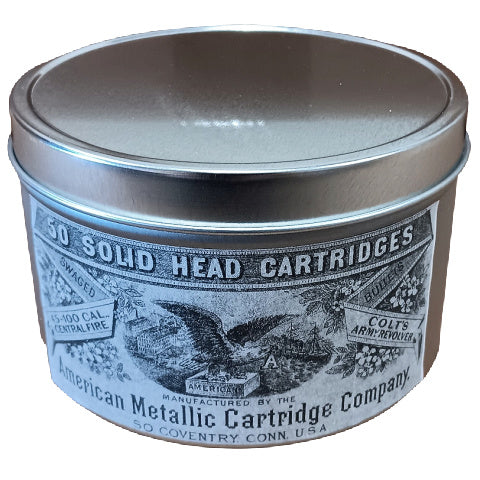 Gun Racks For Less
Hunting or Gun Accessory Tin with Vintage Ad - Solid Head Cartridges, American Metallic Cartridge Co.
These tins are great for hunting, shooting, or camping accessories , small and easy to move or store your items without taking up too much space! Vintage black & white ad for the sake of nostalgia. 
Aside from using them for outdoor accessories, you can also use them to protect herbs, spices and other light-sensitive products such as tea or candy. 

Tin plate. 
Snug-fitting, slip-on lid.
FDA compliant.
Overall measurements: 4 x 2 1/2" inches

Made in USA
---
More from this collection